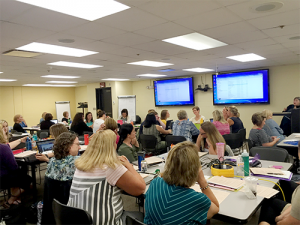 Implementing the latest innovations in early intervention and education relies on highly qualified personnel. Professional development that moves research to practice is another goal of CEC-RAP.
Professional Development materials and recent presentations are available on the FGRBI website.
The Shared Storybook Reading Project is currently underway at Early Head Start (Kids Incorporated) in Tallahassee.